The Cutting Edge – Benary Seed Technology
At Benary we are committed to make our products easier to grow, and more profitable for you.

Seed technology is our way of helping to increase your yield, reduce shrink, and reduce production costs. Each crop is tested for its specific needs to: break dormancy; improve vigor; flow through automatic seeders; or to produce full, uniform plug trays. Our experts then determine the most innovative solutions to obtain the optimal results, helping you to be successful.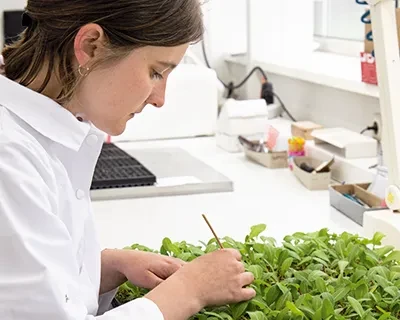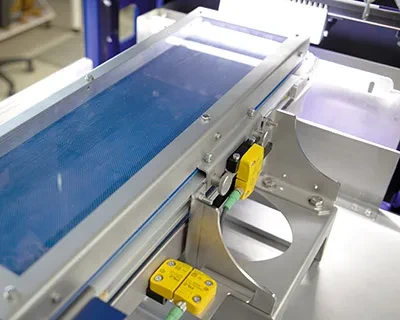 BeGreen  – The Industry's First Chemical and Micro-Plastics Free Seed Processing
At Benary, we care about a healthy environment and a sustainable future for our planet  That is why we developed BeGreen seed treatments, the first chemical and micro-plastics free primings and pelleting. Check out our BeGreen seeds now available in several key crops such as pansies.
ApeX – Optimum Germination & Excellent Seed Quality
In nature, dormancy is a survival mechanism preventing seeds from germinating under optimal climatic conditions to bridge an unfavorable season for seedling development. Depending on the species, this "deep sleep" can last for months (usually the winter season), but high performance greenhouse production demand instant, fast and uniform germination. Benary ApeX seed delivers exactly that. We apply specific physiological treatments to 'break' this dormant state and ensure that the seeds germinate at their best possible rate. Growers can depend on faster germination and significant increases in viable seedling from Benary ApeX seeds. Benary ApeX increases young plant yield by up to 30%.
Optimal storage for ApeX seeds up to 6 months at 41 °F (5 °C)
Raw – Purity in all Shapes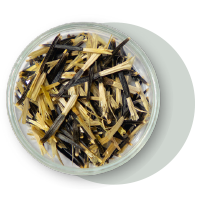 Seed, in its raw form, comes in all kinds of shapes. All raw seed lots are cleaned and processed using multiple mechanical procedures to obtain highly pure,homogenous seed products.
---
Detailed – Significant Improvement of Sowing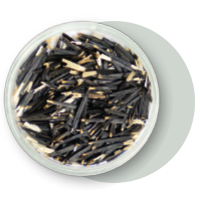 Detailed seeds are offered for seed forms having a tail, which makes the sowing more difficult.
For some flower cultures such as Tagetes (Marigolds)
---
Coating – Better Seed Placement & Sowability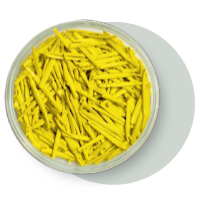 Some plant species produce seed that has a very flat or irregular shape and, as a result, is complicated to single-sow. Coating the seed to give it a rounder shape and smoother surface can help to solve this problem. Thicker coatings tend to be used to improve sowability. This type of coating is also called encrustation. Thinner coatings are used to make seed placement easier to identify during the sowing process, and to act as markers.
---
Pelleting – Easy Sowing & Controlling of Seeds per Cell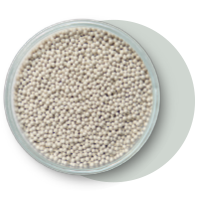 Some crop species have extremely small seeds which cannot be single-sown. For this reason the raw seed is pelleted. The seed is coated to build a pellet that is approximately 5 to 20 times the size of the actual seed it contains. Pellets allow plug growers to easily sow and control the number of seeds per cell.
---
Multipellets – Contain several Seeds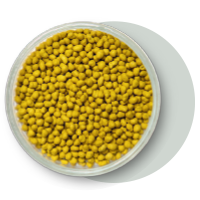 Multipellets are just like standard pellets except each pellet contains several seeds. This makes producing some species e.g. like Lobelia erinus or Portulaca easier by producing a bushy plant with just one pellet.
---
Priming – Faster Germination & Higher Uniformity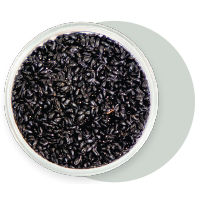 Seed germination is initiated up to a certain stage of physiological development, then the initiation process is interrupted and the seed is stored at low temperatures. Primed seeds germinate more quickly and more uniformly. The increased uniformity often continues well into the advanced young plant stage. This faster seedling development allows plug growers to use greenhouse space more efficiently.
At the same time, faster seedling development reduces the number of losses that can occur during the critical germination period
Optimal storage: up to 6 months at 41 °F ( 5 °C )
Innovation in Seed Technology - Tangible Solutions for Success
Improved germination and uniformity of emergence
Increased transplantable seedling numbers
More uniform plug development
Improved seed sanitation and disease prevention
Improved sowability and seed placement
Reduced plug production costs
More reliable production planning
Sustainable, environmentally friendly inputs