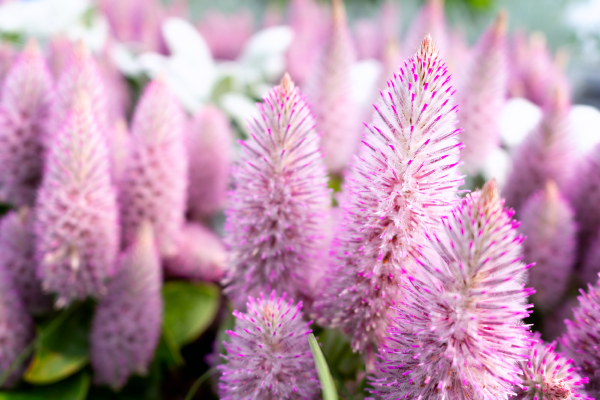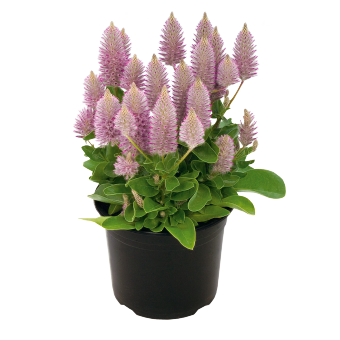 Ptilotus
exaltatus
Joey®
Increase your Sales with this Trendy Breeding Breakthrough
Unique pot plant
Extravagant and fluffy flower spikes
Short crop times for quick return
Uniform and easy production
High germination rate
Crop Time

Spring: 12 - 16 weeks

Height ∅

14 ″ / 35 cm

Width ∅

9 ″ / 23 cm

Exposure

Sun

Seed Form

ApeX

Best Uses

Bedding, Landscape
Culture guide
Usage
Annual Pot plant, mixed combinations, landscape plantings
Sow time
January-June
Sowing method
1 seed per plug
Germination
Sow one seed per cell in a well-drained media witha pH between 5.5 and 6.5. Germinates in 5-7 days at 76-80 °F (24-26 °C). Do not saturate and maintain moderate soil moisture levels.
Growing on
Transplant plugs 6-8 weeks after sowing into a well-drained medium. Do not over water and feed at 100-150 ppm N, avoiding excess phosphorus and calcium levels. Grow on at 65-70° F (18-21° C). Higher light levels promote shorter, better-branched plants with larger flowers.
Media
Use a well-drained media, pH 5.5-6.5
Temperature
Grow at 20-24 °C. Avoid temperatures below 10 °C
Fertilization
Moderate to high fertilization levels are required. Fertilize the crop weekly with 100-150 ppm nitrogen (2 kg/m³ slow release fertilizer in substrate), using a complete and balanced fertilizer. Avoid high ammonium and high nitrogen levels. Take care of the phosphate level in substrate.
Tip
Combine Pentas Northern Lights® with Joey®, both love it sunny and dry.
---
Stage I Starts with the radicle breaking through the testa. The roots are touching the medium. Ends with fully developed cotyledons.
Stage II Starts from fully developed cotyledons. Ends with the fully developed true leaf or true leaf pair.
Stage III Starts from the fully developed true leaf or true leaf pair and ends with 80% of the young plants being marketable.
Stage IV All young plants are ready for sale and in the process of being hardened off. This stage lasts about 7 days.
The cultural recommendations are based on results from trials conducted under Central European conditions. Different conditions in other parts of the world may lead to deviations in results achieved.