Back to overview
06/13/2023
First successful flower show at Tangchao - Benary's breeding site in China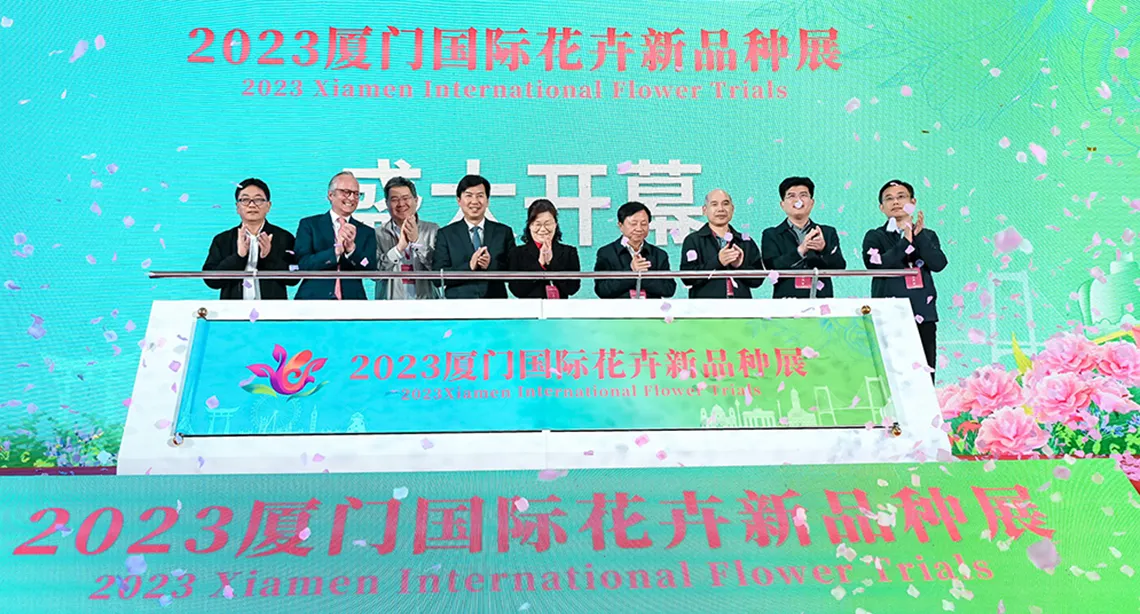 Under the motto "New Flowers Blooming in Xiamen - New Varieties Shining in the World", an international bedding plant show was held for the first time at Benary's Chinese breeding site at the beginning of April this year. As one of the Tangchao investors, Benary was also among the more than 70 exhibitors. Covering an area of 25,550 square meters, more than 1,000 new and proven flower varieties were presented to an international audience in Haicang District (South China).
With the support of Fleuroselect, China Flower Association and various Chinese institutions and universities, a wide range of products were presented to over 1,000 professional horticulture visitors and more than 50,000 online participants.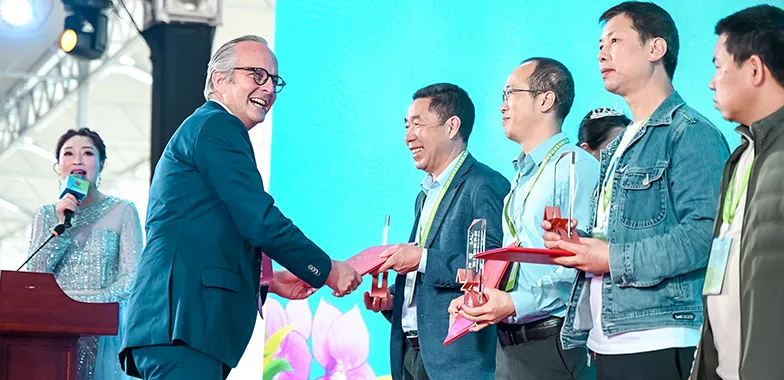 Award ceremony for "Best Novelty"
Dr. Matthias Redlefsen proudly and gratefully accepted three awards for Benary:
Gold for Begonia elatior Solenia. Silver for Viola cornuta Admire® and Bronze for Begonia interspecific Stonehedge™.
A total of 26 awards for best novelties were presented: 6 x gold, 8 x silver and 12 x bronze.
One of the novelty stars was also Matilda (Ptilotus exaltatus), Benary's new cut flower variety.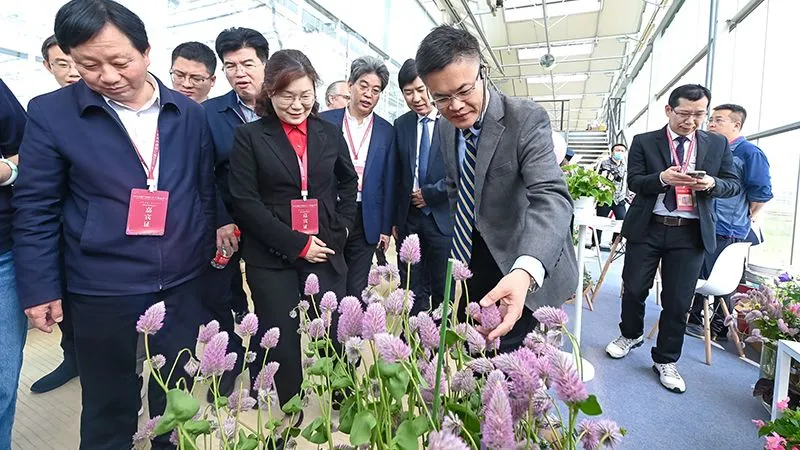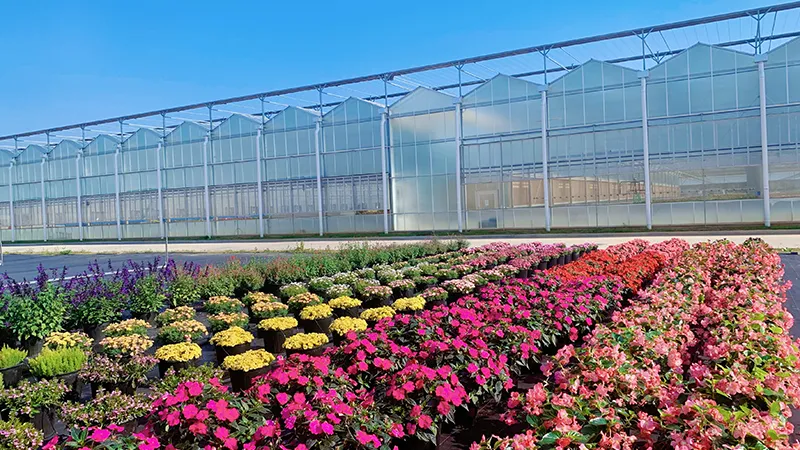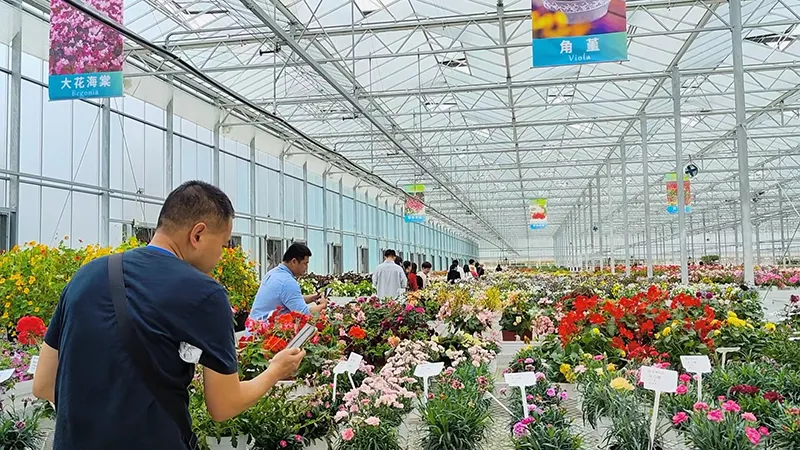 Tangchao und Benary:
A new milestone in international horticulture
What is Tangchao?
Tang means begonia; Chao means New Trends.
Ernst Benary Samenzucht GmbH and Xiamen Ican Horticulture Co., Ltd. are joint investors for the first integrated and state-of-the-art research and breeding center Tangchao Horticulture and Benary China Breeding Center.
Covering an area of 16 hectares, Tangchao operates the first integrated center of the horticulture industry in China, which includes a production facility for young plants and finished products with a capacity of over 250 million units.
Tangchao Horticulture provides a global platform and acts as the industry's bridge to the West, helping European horticulture companies expand their business activities into Southeast China.
The goal is to become the largest industrial center for young plants in South China, a first-class supplier of flowers domestically, and a leader in Chinese ornamental plant breeding.